SEA ADVENTURES
Pick an Adventure, and a time & a date to fit your needs. Contact Us or call Capt. Mack to plan or discuss an adventure!
Sailing in Los Angeles, sailing in Marina del Rey, Southern California!
Here are several suggestions for sailing tour charter trips. A sailboat charter can be as short as one hour or we can sail all day and into the sunset!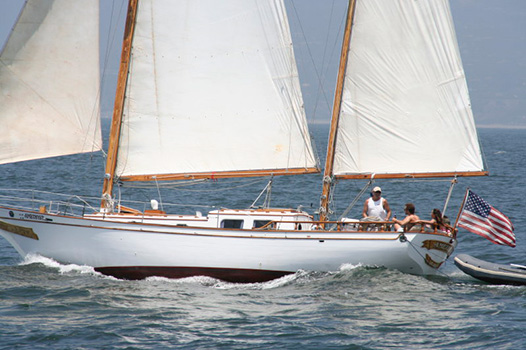 • Day Sailing (2-4 hours)

- Morning Light Air Sail

- Afternoon Sailing Charter

- Sunset with Moonrise Sail, After Dark Return
• Dinner Cruise (2-4 hours)

-A private dinner aboard followed by a romantic sunset at sea!
-The most romantic and original place to "pop the question."
• Catalina Island Destination Cruise (7 hrs one way)

- Sail to Catalina, Avalon or the Isthmus, and stay in a Romantic Hotel of your choice.
• All Day Cruise (5-10 hours)

- Tour Famous Venice Beach and the Fabulous Malibu Coast whilst eating, drinking and relaxing in the California sun. Sea lions, and perhaps dolphins and whales!
• Harbor Cruise (1-2 hours)

- Sunrise, Day, Sunset, Night & Moonlight Cruises. Food, drink and fun!
-"Amethyst" is perfect for this time honored sea tradition.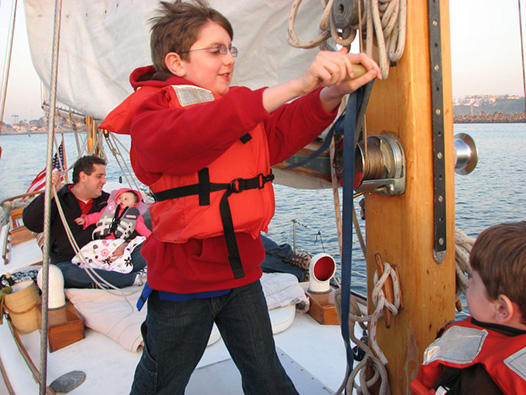 PERFECT FOR ALL OCCASIONS
Birthdays
Holiday Parties
Marriage Proposals
After Wedding Sail into the Sunset
Honeymoon
Anniversaries
Photo Shoots
Private Memorial Services
Office Parties
Corporate Team Building
Sailing Lessons Available
Gift Certificates Available

PERFECT FOR YOU
Singles
Couples
Teens
Family
Seniors
Small groups
Backpackers
LA Visitors
Film and video crews
Novice or Expert Sailors