Frequently Asked Questions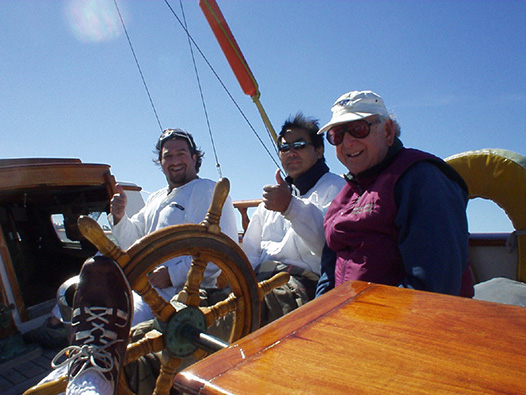 Is it safe?
YES!!! The ďAmethystĒ meets and exceeds all safety requirements set by the United States Coast Guard and Captain Mack is a professional, licensed, safety conscious mariner, dedicated to your safety.
Do I need to bring food and drink?
We leave that option up to you. Feel free to bring your own spread or we can arrange it for you! Many options available to meet your needs.
What CAN I bring?
Coolers, food, picnic baskets, and whatever you need to have fun. If youíre not sure if itís OK, donít hesitate to call.
What CANíT I bring?
NO illegal drugs, weapons, pets (well, if you promise to keep the Chihuahua in your purse, weíll think about it!) Anything that might cause a hazardous situation aboard. If in doubt, please call!
Can we bring alcohol?
Yes. Alcohol consumed aboard shall be done so in moderation, and responsibly, and only by those provably 21 years or older, for your safety at sea. No drunkenness will be tolerated. It is not safe!
Are there restrooms?
Yes. There is a private and clean facility aboard for your use.
What should I wear?
a) Layered clothing is best. When it gets hot you can take the top layers off and if it gets cold, you can put them back on. b) Soft soled shoes. Tennis shoes or walking shoes are perfect for sailing. No high heels, dress shoes or hiking boots. c) Wear extra sun block, sunglasses and a hat!
How long will we be out?
With a minimum of 2 hours, Capt. Mack will work with you to plan a cruise to fit your needs and schedule. Give us a call!
Will I get seasick?
Everyone is different. If you are prone to motion sickness, bring and take non-drowsy medication. Be sure to consult with your doctor for the latest in anti-seasick medications.
What will the weather be like?
While no one can predict exact conditions for a given day, Capt. Mack will give you his best forecast based on his years of experience in Southern California. We also offer rain checks should the weather turn foul the day of your sailing adventure.
Are kids allowed?
Yes. This is a wonderful experience for kids of any age.
Do you take Credit Cards?
Yes. Master Card, Visa and Debit Cards.